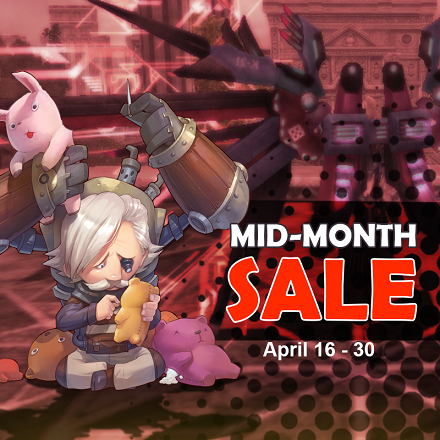 During every 15th of the month, Enjoy new additions in the item mall together with fabulous discounts! Check them out in the SALES section!
New item mall additions!
Da Vinci's Crate
Ninetails Book Box [IV]
Exclusive discounts!
Gigas Boxes - 60% off!
Cozy Treasure - 60% off!
Succubus Secret - 60% off!
Last chance to get!
These items will be removed at the end of the month!
Spring Random Box
Okuni's Closet (10+1)
Hong Gil Dong's Satchel (10+1)
Tarkan's Spoils (10+1)
Hurry up because these deals ain't staying forever!
Check the Item Mall now:
http://at.valofe.com/itemmall/item_mall