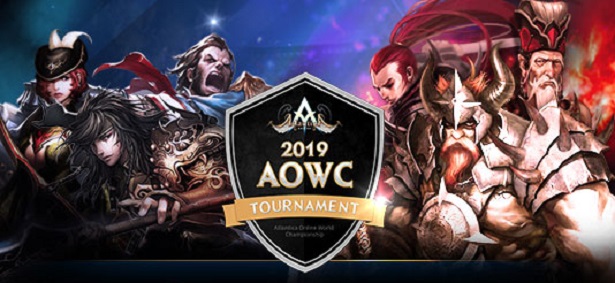 Greetings Atlantians!
Last August 1st, the registration of participants for the AOWC closed. Thank you very much for your participation and support in playing Atlantica Online.
We will announce the schedules for the preliminary rounds, please check your schedules for the appropriate date.
EVENT TIME:
22:00 CET
SCHEDULE:
AUGUST 23, 2019

List of Participants
LadyPhobia
Vista_
adridel
Pumelfee
LordTwini
Nanahohh
Derere
Ojun
yayakh
CmdrBonny
Stiroid
Ramires
theevilhero
RajendrA
Brinwica
Fendina
Hitokay
LordThanatos
Marbe
Ineska
zJack
TwelveskyJr
Sachiko
Maidom
BucheRond
Fabel
1337>0815
GoofTroop
XanaX
Alethea
ingelein
Takiya
Cruze
Pakhet
xeonXZ
Horion
Alasea
Epidemie
Pirotex
Jinn
MissCilly
MAnOLO
Lotusnoir
Thanos
Autoglaze
Arddie
Goldi
Dodrasil
Saint_Dohko
Hugo_Marix
Yicarilla
Zauberkind
Camille
Superhawk
Catweazle
Meltra
Tardan
Liebste
Nicky
bytsaw
JohnDon
Lodbrok96
Nell
ganesha
Queenela
Anguis
Eiko
ALLX1st
ANegative
Lady_Medusa
Lycanus
Elanorelle
Loxo
Razorkill
Seduction
YaphetS
Fiolory
Negan
Lunadias
Ardzeiks
KhaleesiDany
Ned77
Satanic
Jelune
kymry
Atreyan
Thays
SwordLady
BoosieBadazz
Mandelblüte
DasMiggi
ShaiThan
Xora
Maluk
Bugsy
Esirama
kropek
zoel_zoel
Gobo
Pantora
Desdemona
dirk65
Avlis
00MrT00
Mongoraider
Enjokala
Parabanruk
Lustig
Hexlein75x
AngelMichael
---
Details:
For daily preliminaries, semis and finals best of 3. Only 1 winner will be announced.
For the final day of the tournament, all of the winners from the daily rounds will gather to compete with one another and announce the grand winner and 1st runner to be the representative of Atlantica Online Europe Server.
Rewards will be given to the participants and the winners for both daily and regional finals
Reminder:
Participants who will miss their scheduled time and date of the tournament will be disqualified.
Participants who will show rude behavior and abusive language during the duration of the tournament will be disqualified.
Please make sure that your internet connection is stable and fast to avoid any interruptions during the tournament.
If the Grand winner of the Regional Finals is unable to participate to the Final, it will pass onto the 1st and 2nd runner up.
All accommodations and airline ticketing will be provided by the organizers upon entering the Finals.
In the case of the prize money, tax law of Indonesia or the participant's nationality will apply.
Schedules and rules of the tournament are subject to change due to internal circumstances. If in case it happens, we will inform you through our official website and facebook page.
It's time to showcase your skills and strengths to other players. Become the strongest among the rest. Good luck Atlantians!